Tamas: 21 kg weight loss in 6 months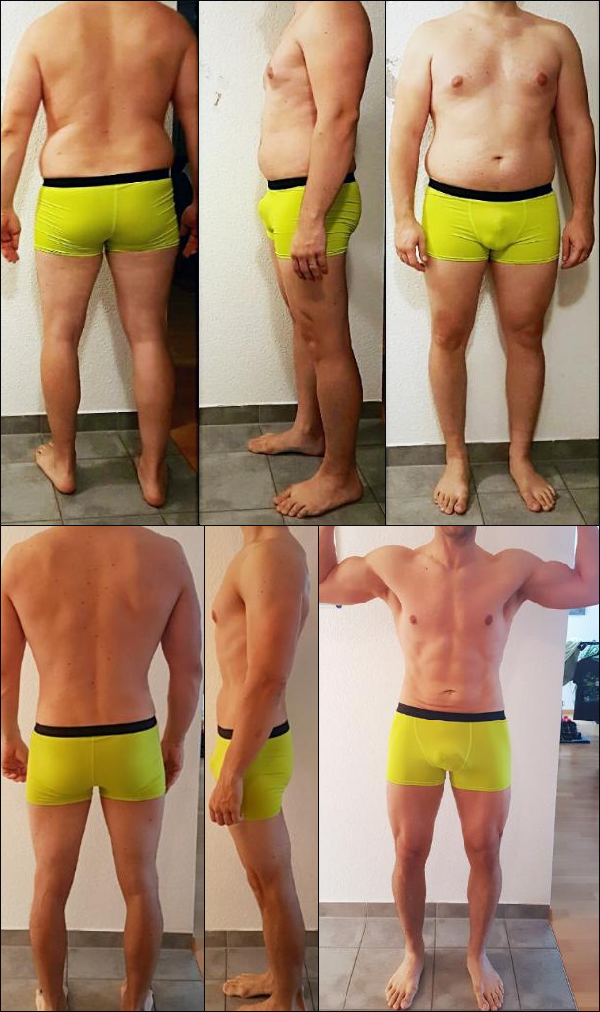 I'm Tamas, 34 years old. In my childhood I was athletic, but I was never a thin creature, but I was always the most muscular squirrel ... Regular exercise in high school and college dropped well, but the food was not reduced and the pounds started to grow nicely. Over the years, I've been testing more hit sluts, and I've been trying to lose weight with several moves but I did not bring any breakthrough results. Then I read more about calorie counting and in February 2017 I decided to try it because it should work. At that time my weight was 111 kg and the balance showed 33% of body fat. At first I set my daily calories so that I would be 90 kilos by 31 August 2017, giving me a daily frame of between 2000 and 2300 kcal, depending on the daily weight and movement. Then I read and realized that I would not be thin and soft, but muscular, so I started to pay great attention to the macros as well as to the ones I take. At the moment, besides my weekly movement, I eat the same fixed 2100 kcal every day, 34% f. 36% 30 pcs. because it seems to tolerate fat better than carbohydrate. Today's weight was 88.6 kg with 17.3% body fat, but I use this for comparison. My further goal is to reach body fat around 10%, then all the cubes will have to look at my belly even in the unconscious state! ;)
A few words about my workout, which helps greatly in getting the shape. I'm just doing my own weight training, a pulling bar and a push for all my tools. Weekly 4 days I train about 30-40 minutes which is only gain. At first, I had a lot of cardiovascular disease, but now only 2-3 times a week for up to half an hour of HIIT. This is sometimes cycling, running, or jumping. In addition, I climb a wall one day a week.
I also use the calorie base to monitor calories or macros with the above settings. The reduced amount of calories I had was weird at the beginning, but today I can easily follow the set goals, which is largely due to our reform nutrition. My wife is vegetarian, so my diet is mostly meatless, but I rarely add meals with meat. Many times you can fit a healthier cake or ice cream or fruit. Not regularly but occasionally we have cheated meals on weekends, or when we go to a party, I do not even notice the calories.
From the beginning, I changed my 38-40 trousers to 32, my XL jackets / t-shirts to M. It was "unfortunately" almost replacing the whole clothes line, but this is the sacrifice that I have always wanted to do at any time.
Overall I feel good in my skin, I'm no longer ashamed of the beach, or I'm afraid that when my sweater is pulled out my belly out of the shirt. I'm stronger from week to week than the sight, even during training / bracing.