Misi: 23 kg weight loss in 6 months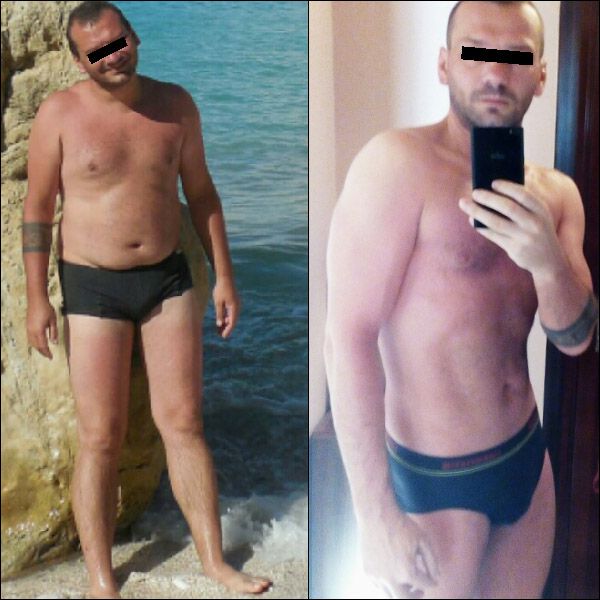 Hi, I'm not a man of words, so I'll tell my story briefly :).
I was always a thin kid, but after laying the cigars and the time forward, I grew fat, I did not sow good food ever.
By the end of September 1995, I was 95 kilograms, I had been stinging my stomachs for months, I was drowning, I was sick, I was sick of my lab.
By 97 kg I was at that time determined to lose weight.
First I left the gluten (bread, pastry), I ate less sugar and started to lose weight, more than 1 kg a week went down.
My life turned 180 degrees, lots of vegetables, fruits, and nearly 3 liters of water a day.
After a few weeks, 5 kg went down and stomach pain disappeared, I became so energetic and energetic as I was 18 years of age :).
From day to day, my calorie count was incorporated into my life. At first it was unusual to measure everything, but I got used to it and loved it.
I'm starting to live on a full gluten-free diet and change my life.
In the evening, 1-2 tablespoons of chocolates are slid once a gluten-free cookie once a month.
I started to run in December (15 minutes a day) and from February I started to play (4 times a week).
I did not plan a lot of weight loss, I just wanted to deliver 5 to 10 pounds, compared to 23 kg.
My daily level is 1500-2390 kcal, I calculate body weight, fat and BMI per week.
Súlyváltozásom:
October 5 97 kg
December 16 85 kg
January 12 78 kg
February 07, 75 kg
March 23 75 kg
April 21 74 kg