Hajni: 13 kg weight loss in 4 months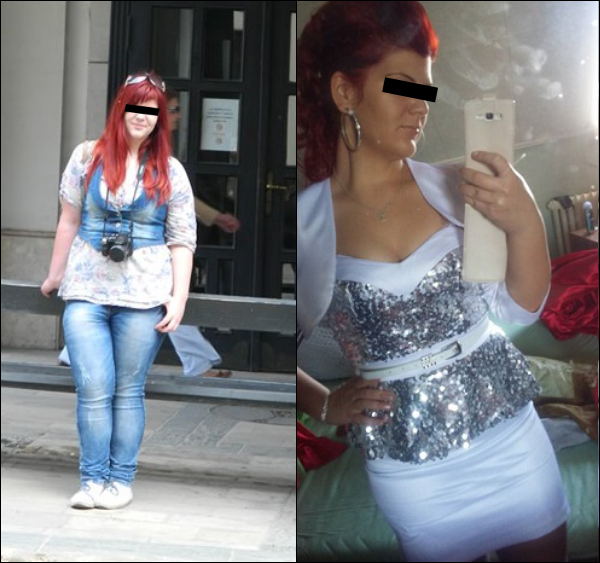 I'm 21 years old, and since I knew I was overweight. Of course I always wanted to be leaner, I often started to lose weight, and here's the keyword: KURRA, that is, something for a while, which once disappears and goes back to the old way of life, and then the big-banged kicks are back soon. The initial enthusiasm left me somewhat below and then I missed the results with the lack of results. DE came to my point in my life when I received the feedback from that man who was deeply concerned about whom I might most like. She did not want to hurt or hurt me, but for weeks I felt an inexpressible anger for rubbing her under my nose that I was fat. He was right. Today, I'm grateful to him, because that was the stroke that has given me some enthusiasm for months, and this enthusiasm is still unbroken to this day. Over the course of 2-3 months, I achieved results that generated positive feedback everywhere. This gave me more strength and determination, I had dieting, calories, and I spent half an hour with dumbbells every day, sometimes a little bike ride or a walk. I've always had 1 rest day this week. My own insight is that I'm not a dietitian, but a way of life that is not something that lasts for a while, and that's the key, because someone who returns to pre-dieting is going to lose weight! I'm currently 67 kg, months before I was 80 kg. At present, muscle building is a goal, I feel like my life has changed. A good advice for all those who want to lose weight: if you can not resist something and crime, do not be in it now that you are going to lose your diet ... NO! go beyond your "sins" and continue with what you started, because you know how to do it, everybody knows how to do it, you just have to WANT TO!
There were days when it was very difficult to give up but I thought about how it felt when I was cut to my eyes to be fat. In that case I was reading successors as well, so I re-energized. I spent 13 kg in 4 months.
My daily calorie intake ranged between 1000-1200. I am a vegetarian long enough to avoid the fried foods in the oil, but I always eat it all the time, sometimes even if I wish. But I always pay attention to keeping the 1200th kcal intake.